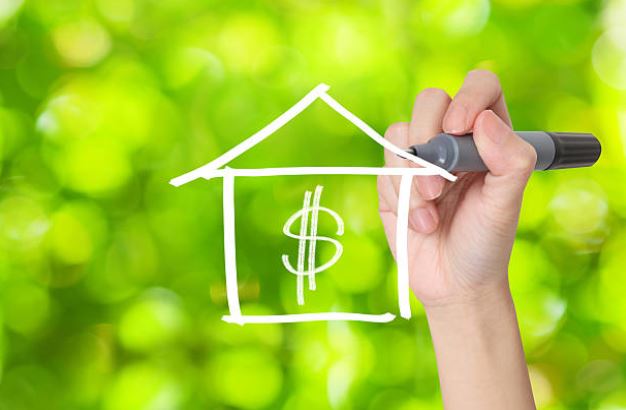 Understanding a home's true market value is about more than pictures, software assessments and price-per-square-foot. Whether you're a current homeowner thinking of selling or are house-hunting, it's crucial you understand what factors affect home valuation.
So, how do you accurately calculate a home's value? After all, the value a home is assigned by its town or county and the one it's given when it's listed are often dramatically different from one another. Which one is accurate and what does it all mean?
When it comes to home value, you'll often hear two terms, assessed value and market value.
A home's assessed value is often the lower number of the two, and is the value given by your municipality or county. Investopedia defines assessed value as "the dollar value assigned to a property to measure applicable taxes." Although property tax laws vary, assessors commonly arrive at this number by taking into account the following:
● What comparable/similar homes are selling for in your area.
● The value of recent improvements.
● Income from renting out a room or space on the property.
● How much it would cost to rebuild on the property.
A home's market value, or Fair Market Value, is the price a buyer is willing to pay or a seller is willing to accept for a property. A skilled real estate professional will arrive at the value using a variety of metrics, including:
● External characteristics, such as lot size, home style, the condition of the home and curb appeal.
● Internal characteristics, such as the number of rooms and their size, the type and condition of the heating or HVAC system, the quality and condition of construction, the flow of the home, etc.
● The sales price of comparable homes that have sold in your area.
● Supply and demand; that is, how many buyers and sellers are in the area.
● Location; that is, the quality and desirability of your neighborhood and other community amenities.
What Determines a Home's Value?
You've likely heard the motto of real estate: "Location, location, location." This means a home's value relies on its location. While the home and structures on the property will likely depreciate over time, the land beneath it tends to appreciate. Why? Land is in limited supply and a growing population puts increased demand on the housing supply. As a result, values increase.
Ultimately, the best indication of a home's value is the overall supply and demand of the market. This is why we recommend you partner with a real estate professional who takes all of these factors—the assessed value, local market conditions, home features and has physically walked through and experienced your home— into consideration to determine the most accurate market value.
How to determine if a property is comparable to yours.
Both assessed value and market value are partially determined by the sales price of similar, or comparable, homes in the area. To determine if a home is comparable to yours, look for the following characteristics:
· Lot size
· Square footage
· Home style or similar architecture
· Age
· Location
While you may not find a home with the same exact characteristics as yours, you'll likely find a few that are close.
· Our office. We regularly do Comparable Market Analysis of homes in our local area.
If you want to accurately assess a home's value, it's crucial to know about the market activity of our local area. We can help! Give us a call to get the scoop on the local market.
Here is your free report